Get BQool Review Management Software Started
Once you've spotted a negative review, you will need to identify the reviewer in order to contact him.
Step 1: Match Order ID
Go to the review you would like to match. Select Actions > Find Order ID. You will be presented with a list of possible ID matches.
Step 2: Email Customer
After you have matched the order to the review,
click Actions > Contact Customer.
Step 3: Change Status
Once you've completed steps 1 and 2, change the status of the review to Pending Reply. Continue to update the status of reviews as you resolve them.
Europe Settings
You will be able to allocate your total listings between your EU marketplaces.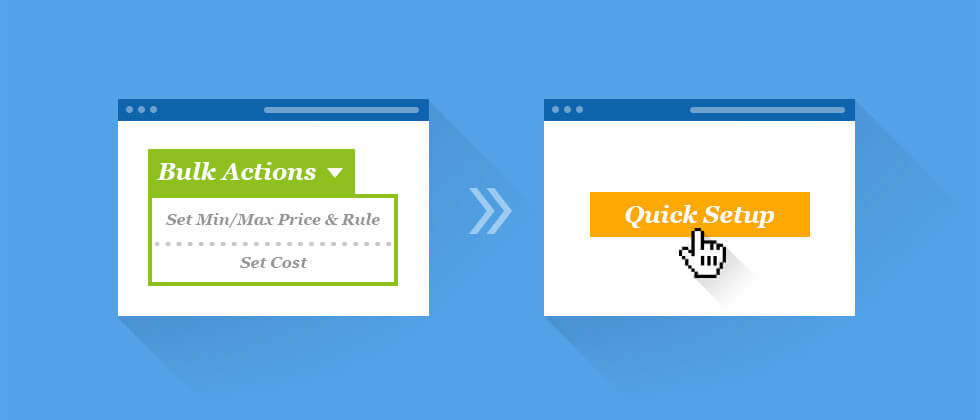 How is Review Central different from other Review software?
Review Central is the only product on the market that collects and organizes your product reviews. It is a must-have for every brand owner looking to protect their brand image.
Can Review Central request for product reviews?
When can I see new reviews that were left for me?
Review Central grabs your product reviews from Amazon on average once every 48 hours, so you can respond to customer concerns promptly.
Can buyers change their rating?
Yes, buyers can change their rating from a negative to a positive one.
Can I still email the reviewer if he didn't buy from me?
If the reviewer did not purchase from you, unfortunately there is no way for you to contact him privately. However, it is still possible to leave a comment on Amazon. In fact, Review Central enables you to post a comment for a specific review on Amazon immediately instead of searching and browsing for that reviewed product page on your own.
I am an Amazon vendor, and I don't have an Amazon store or MWS. Can I still use your service to monitor product reviews?
Yes you can. Please
contact us
for more information about building a custom account.
How much does Review Central cost?
We charge by the total number of SKUs or listings in your Amazon account. We will download the most recent listings in your Seller Central account up to the subscription limit. Please upgrade plans to ensure all of your listings are downloaded.
How far back do you download reviews?
We will download the past 90 days worth of reviews or up to 10 pages.