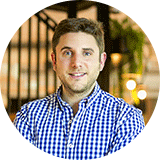 Grupo Clever Shopping is a business that is always looking for new ways to automate, escalate and grow their business. From this perspective, BQool is top when accomplishing repricing and customer service automation tasks and winning the all-important Buy Box.
Jorge Saldaña Alegre / Owner of Grupo Clever Shopping, SL.
At A Glance
A leading independent distributor endeavored to expand their business and reputation on to the Amazon marketplace. Amazed by the initial results of BQool's software, Grupo Clever Shopping persisted and achieved a Buy Box win percentage of 60+%, and even as high as 70% in certain marketplaces. Requesting seller feedback and product reviews returned a remarkable email open rate of 37% and 43% respectably. And overall, their business was able to save 80% of their time due to automation. Jorge mentions that with all the benefits offered by BQool, the software is truly worthwhile and valuable.
Challenges
Grupo Clever Shopping is no stranger to offering value-added solutions to its B2B and B2C customers. As a leading independent distributor in Europe, they mainly focus on selling well-known global electronic goods while emphasizing speedy customer service. Existing business customers have come to expect customer-driven end-to-end solutions when collaborating with Grupo Clever Shopping. And with a speedy 48-hour delivery and installation service policy, it is easy to see why efficiency and customer service is on the top of Grupo Clever Shopping's priority list.
Looking to continue their success online, Jorge Saldaña Alegre, owner of Grupo Clever Shopping, decided to expand their product offerings to multiple Amazon marketplaces. However, they uncovered a unique set of challenges, including the lack of product visibility and difficulty of winning buy box share. Already in a highly competitive product category with consumer electronics, they discovered that the competition was even more intense due to the large numbers of global competitors within this global marketplace. As a result, they searched the market for a flexible solution that would allow them to maintain a high level of work efficiency, while also allowing them to win greater buy box share. A solution that is customizable to the various products and competitive scenarios that they may encounter.