WHAT! BQool 5-minute repricing plan is 40% OFF! Down from $100 per month to $60 per month. BQool Amazon repricer is now the most affordable instant repricer on the market! So get BQool repricer to prepare for the October Amazon Prime Day and beat your competitors to the buy box with our blazing fast repricing speed.
The $100 Instant Repricing plan is now ONLY $60/month!
5-min Annual Repricing Plan $360 OFF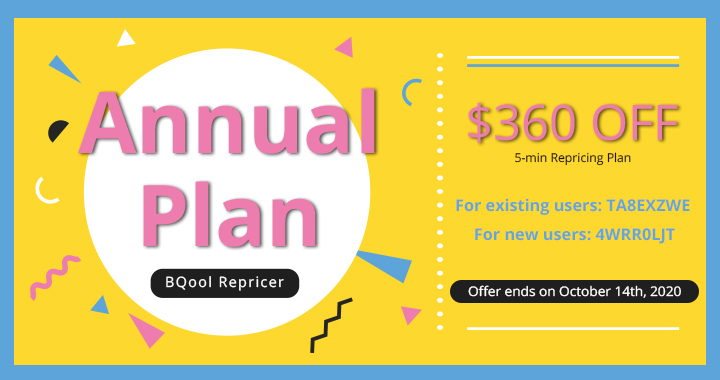 The promotion is available until September 30th, 2020, so don't delay!
Due to the overwhelming response from the community,
we have extended the Prime Day promotion till October 14th!
Don't miss out this time and get your coupon now
(The offer is available to both new and existing customers*)