WHAT! BQool 5-minute repricing plan is 40% OFF! Down from $100 per month to $60 per month. BQool Amazon repricer is now the most affordable instant repricer on the market!
If you want to beat your competitors to the buy box, why not take advantage of our latest offer? The $100 Instant Repricing plan is now ONLY $60/month! Subscribe now!
Our offer is available until June 30th, 2020, so don't delay!
5-min Annual Repricing Plan $360 OFF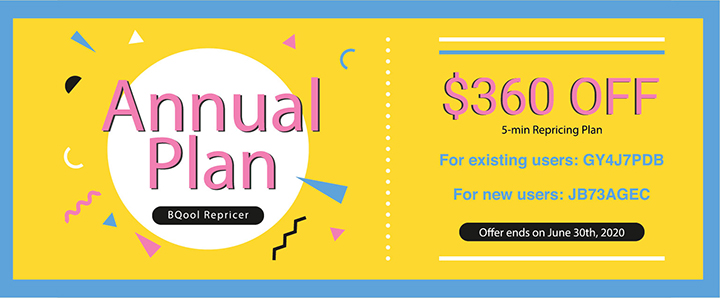 For BQool existing users (Upgrade Only): 
Offer ends on June 30th, 2020
The offer is available to both new and existing customers*