BQool is proud to introduce you to our new and revolutionary product research software – BigTracker. A radically better solution to enhance your Amazon product research process, competitor tracking and product performance tracking.
Over the past few months, our product development team has been working tirelessly on researching and building a powerful product research tool. With over millions of Amazon product data and a beautifully designed interface, BigTracker strives to give merchants the best product research experience.
BigTracker is currently in beta testing where we are gathering feedback and checking the performance of features to ensure a smooth launch. Feel free to Pre-Register Now and get notified about the launch date. Without further ado, let's take a look at some of the exciting features in BigTracker!
Streamline Product Research Process with Advanced Filters & Profit Calculator
Search from millions of listings on Amazon and utilize the advanced search bar to narrow down your product niche. The build-in FBA calculator can be used to calculate product estimated sales and revenue to help you building a profitable product portfolio.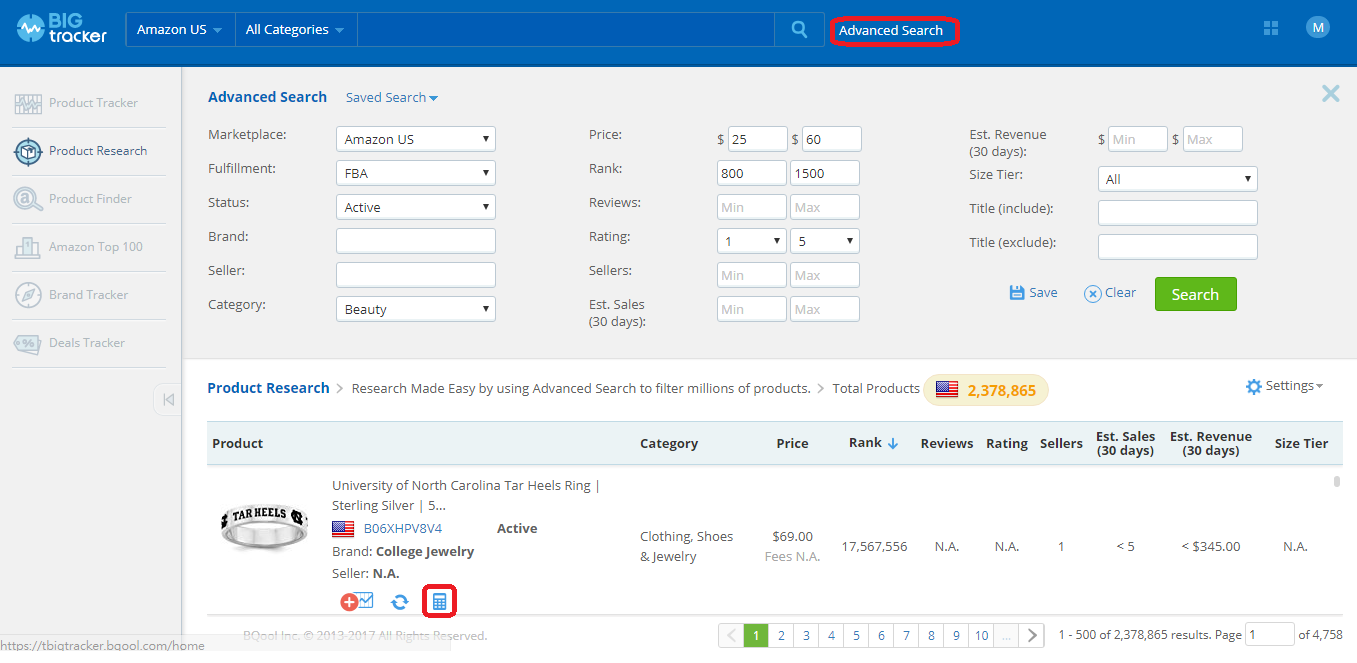 Monitor the Data Closely with Product Email Alert
The alert system will automatically notify you any changes in a product's profitability, demand, competition, inventory, deals and category so you will never miss a great opportunity discovering the next Amazon top sellers.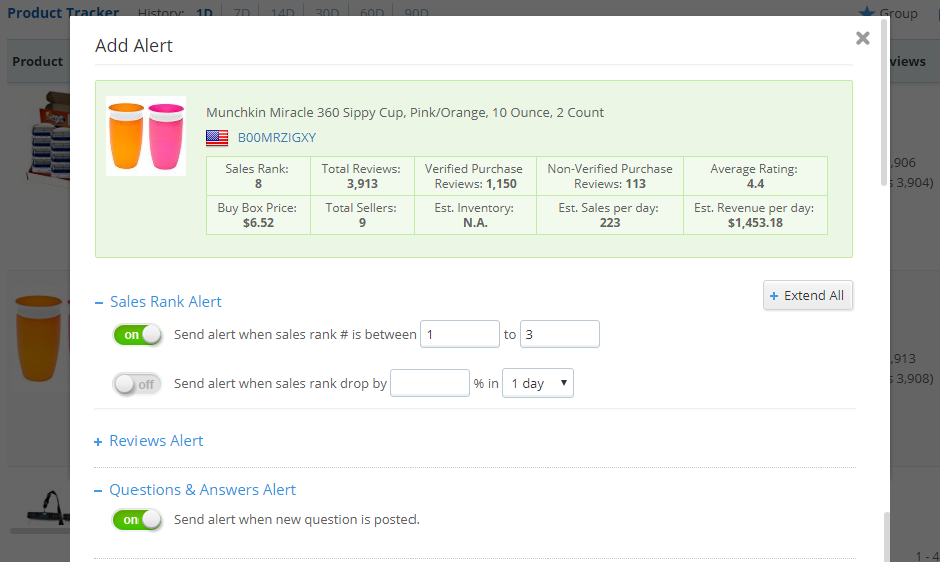 Scope Out the Competition by Tracking Your Competitor's Performance
BigTraker goes beyond product finding. Deal Tracker and Brand Tracker are the two distinguish features that provide insightful information to help you identify your competitor's promotion deal, discount price, product sales and sales rank. Utilize the actionable insight to complement your business strategy.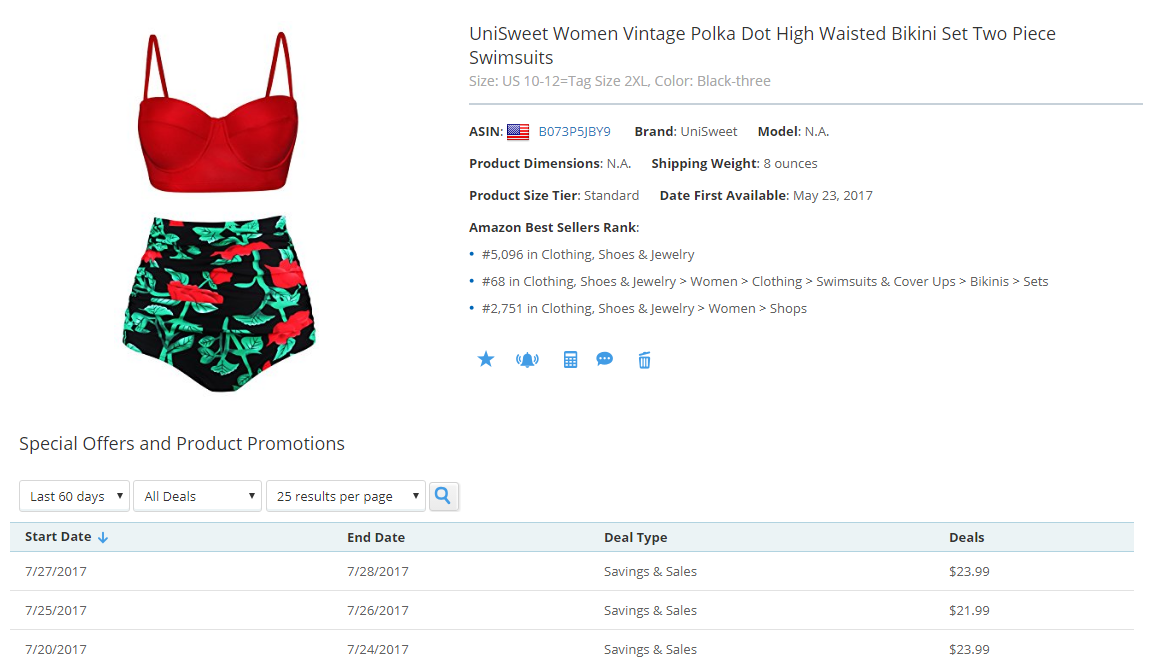 Discover the Top-Selling Products, Brands, And Competitors in Each Category
Find the hottest products to sell with Amazon Top 100 and search directly from the best sellers, hot new releases, most wished for and more.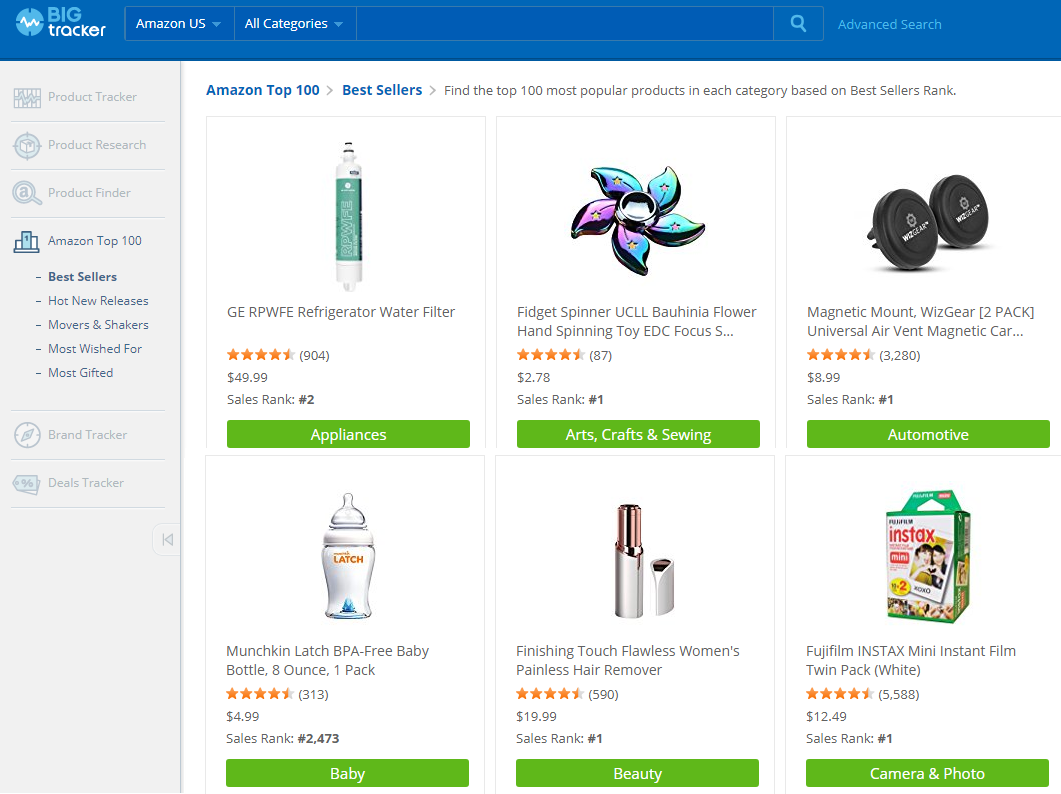 To find out more powerful research features in BigTracker, please visit the Pre-Register Page and subscribe now to get first-hand information. If you are interested in joining the beta group, please email us at support@bqool.com. We'd love to hear from you!