Cloud-based e-commerce solutions for Amazon sellers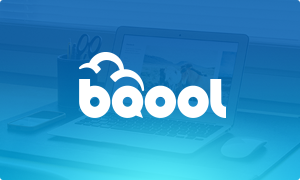 Today, BQool Inc. announced the establishment of its Global Innovation Center in Taipei, Taiwan. Situated at the heart of global technological development, BQool sets out to recruit some of the foremost talent in project planning, software development and usability design.
BQool originated from the concept of building a "Business Cool" platform to enable e-business to streamline and simplify e-commerce operations. BQool's Founder and CEO accumulated more than a decade of experience in the e-commerce industry. Facing the same obstacles as many other multichannel e-sellers like him, he set out to find a platform to improve operational workflow efficiency – only to come up empty-handed. As a qualified software engineer, he then decided to make the transition from e-commerce selling to designing solutions.
"Our goal is to become the foremost cloud-based e-commerce companion for merchants on Amazon.com," said Sharon Wei, Product Marketing Manager. "We will be offering unique e-shop operation tools to manage customer feedback, product review and listing prices. BQool enables e-merchants to take control of their seller ratings, product rankings, and dynamic repricing."
According to Magnus Wang, Co-founder and CTO, said, "BQool's aim is to offer end-to-end cloud-based multichannel ecommerce tools that, in a nutshell, help our customers to be as competitive as possible, while remaining profitable."