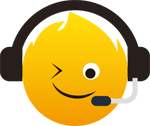 Have you ever felt that Feedback Genius is charging you too much for an email service and its Extra Message Bundles are just too expensive or inflexible? Wouldn't it be great if there is a cheaper Feedback Genius alternative?
Good news! BQool Feedback Central is exactly what you need.
BQool Feedback Central Improves Your Amazon Reviews & Feedback to Boost Sales
BQool Feedback Central is an automated email service that provides a cost effective solution to increase reviews and feedback for Amazon sellers. Compared with Feedback Genius, BQool Feedback Central plans are tailored specifically for you. You can send more emails at cheaper prices across all BQool plans. BQool offers 10,000 emails only at $75 per month, whereas Feedback Genius 10,000 emails costs $80 dollars per month.
STARTUP $20

1,000 Emails/ month

$0.02 per mail

$10

500 Emails/ month

$0.02 per mail

GROWTH $40

3,000 Emails/ month

$0.013 per mail

$25

2,000 Emails/ month

$0.0125 per mail

PREMIUM $80

10,000 Emails/ month

$0.008 per mail

$75

10,000 Emails/ month

$0.0075 per mail
Switch from Feedback Genius to BQool
No Attachment Limit- No restriction on the number of attachments you wish to send.

Multi-language Template- Free pre-configured email templates written in French, German, Spanish, Italian and Japanese.

Email variables- Powerful variables automatically generate critical order information, review links and more.