Dropshipping on eBay from Amazon has gained popularity among e-commerce sellers thanks to Amazon's "Send a Gift" feature. More and more Amazon sellers who wish to grow their online businesses have adopted the drop-shipping strategy to start selling on eBay. However, instead of going into detail about the practice of drop-shipping in this guide, we would like to focus on how to pick a product with sales potential for eBay, from the Amazon marketplace. So let's get to it!
Before rummaging through Amazon's millions of products and find things to sell, we need to start by finding a product in a category that has generated a lot of buzz on the internet over the past 30 days. Google Trends is the best place to start our search. Since I am an avid player of board games, I have decided to investigate to find out what the most searched keyword in the board game category is on google.com.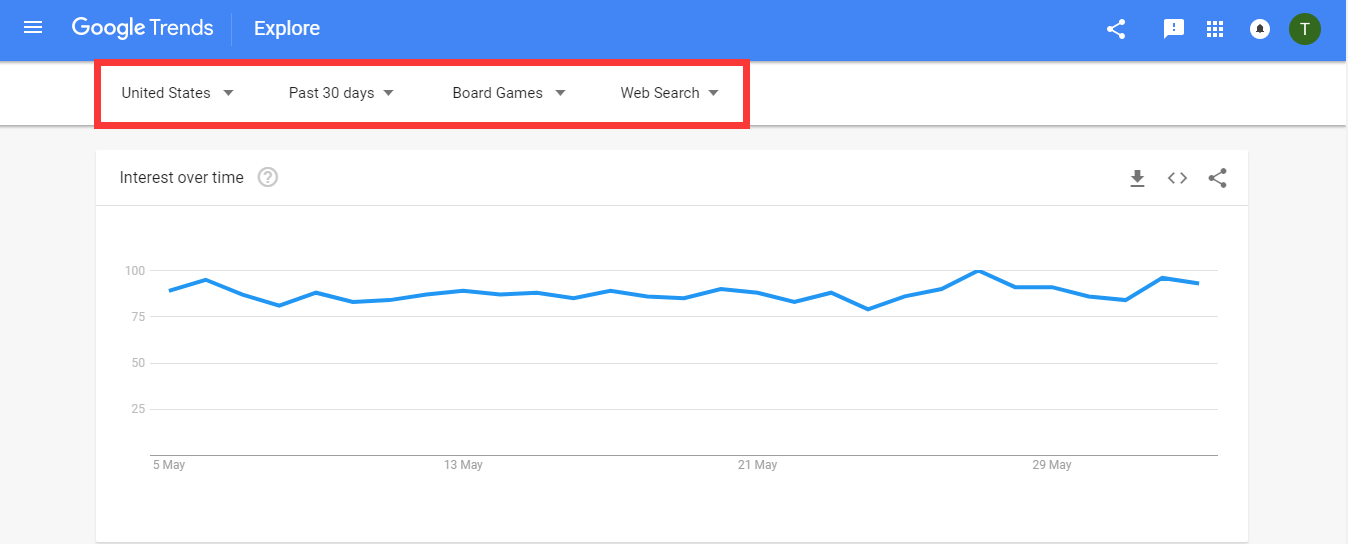 Interestingly, it looks like Scrabble takes the crown for the most popular search queries in the past 30 days. Scrabble it is, then! Let's go straight to Amazon to search for Scrabble.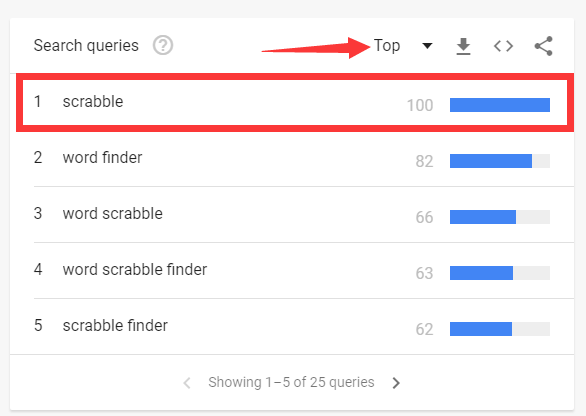 After searching on Amazon for "Scrabble", we see a list of Scrabble board games on the results page. Now, we are going to utilize the free BigTracker Chrome Extension – an Amazon Product Research Tool that can track estimated product sales and profits to find a Scrabble listing that has sales potential for eBay. If you haven't already tried the BigTracker Chrome Extension, you should definitely download it and give it a go. I have already installed the extension on my browser, so I can simply click on the BigTracker extension icon and let it start calculating the estimated profits for products listed on the search result page.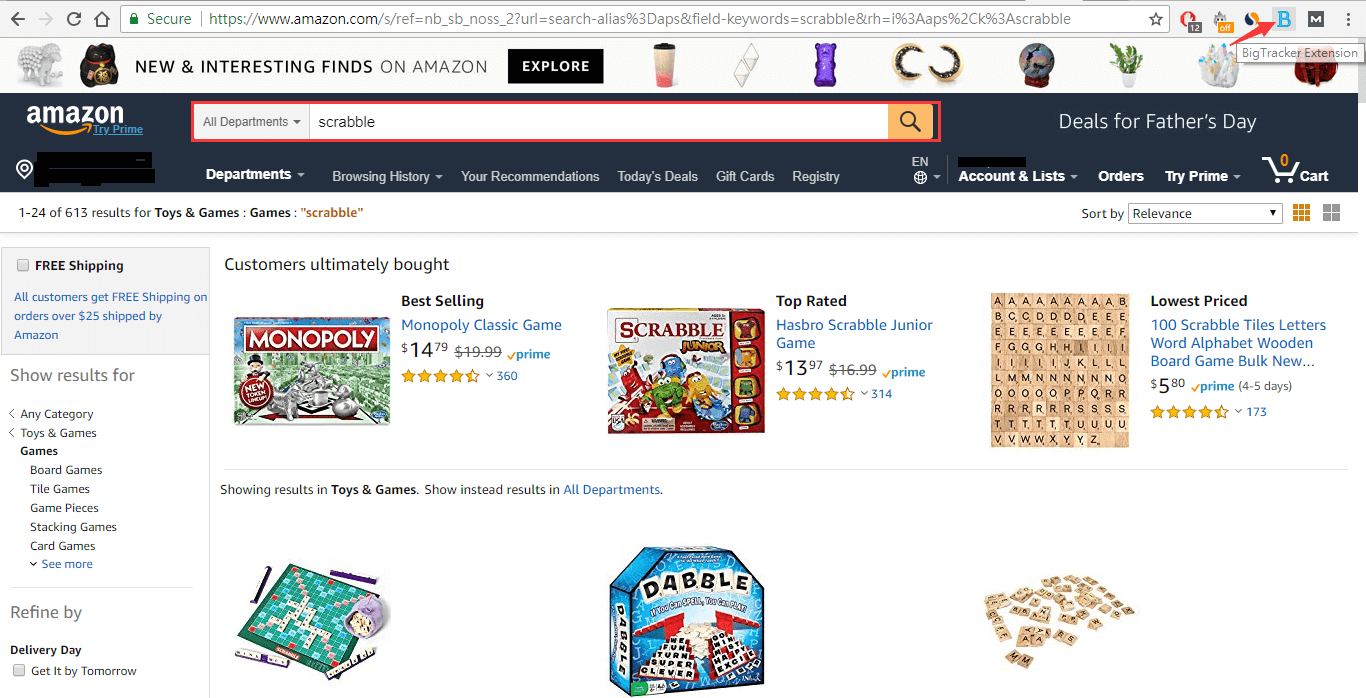 Voila! BigTracker has quickly populated the product data on its dashboard. As you can see, all of the Scrabble products that are shown on the search results page have their past 30 days sales and revenue estimated. We can now use the estimated sales and revenue information to determine which Scrabble board game would sell well on eBay. I sorted the rows by clicking on "Sales" in the column header, to find out which Scrabble game has had the most sales, I would also inspect its respective revenue in the past 30 days.
"Hasbro Scrabble Crossword Game" priced at $13.89 immediately came on top with the most sales (4,020 units) and revenue ($55,837.80). Obviously, this is the Scrabble board game that we are going to sell on eBay, so let's switch to eBay to look up how much other sellers are offering for "Hasbro Scrabble Crossword Game".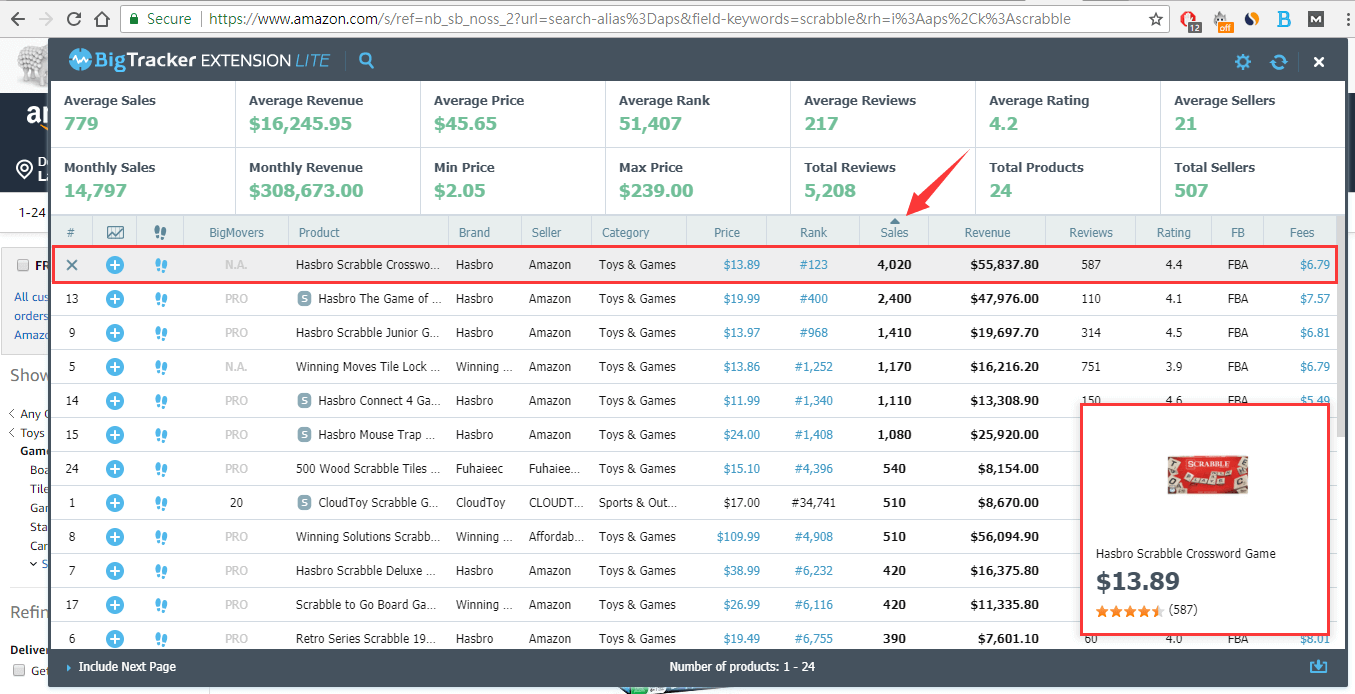 As "Hasbro Scrabble Crossword Game" on Amazon is listed as new, we are only interested in competing against the same item in the same condition. Therefore, I have included the condition "new" filter in my search. On the search results page, sorted by "Best Match", you can see that others have priced their "Hasbro Scrabble Crossword Game" at $19.99 and $16.99.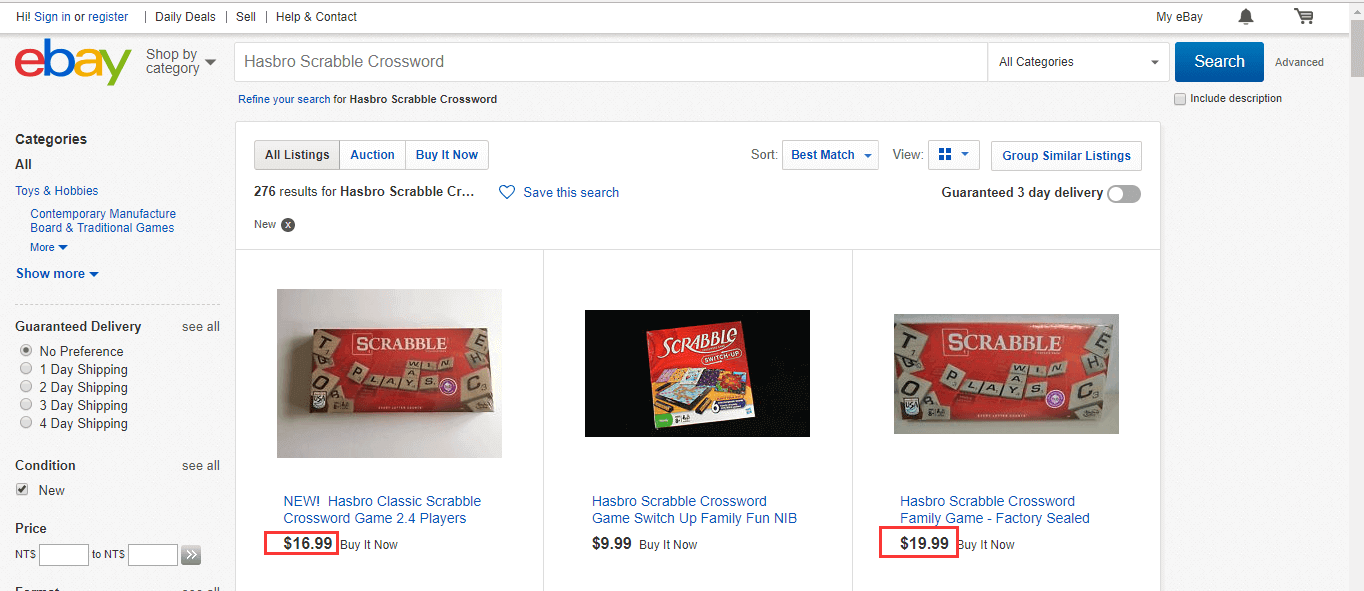 If I want my price to be competitive, I can dropship "Hasbro Scrabble Crossword Game" on eBay from Amazon, and offer it for $16.89 (which still beats my competition), while making a $3 profit on a $13.89 investment.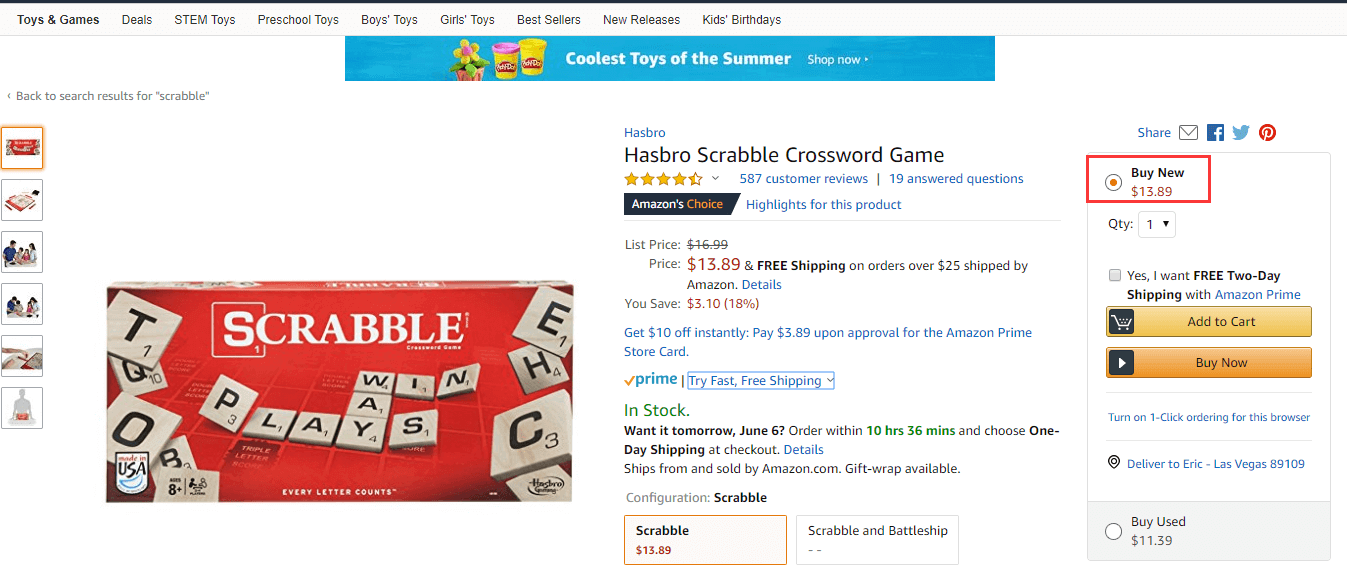 This concludes today's tutorial on finding profitable products to sell on eBay by using estimated sales and revenue data provided by BigTracker extension. If you have any comments or questions about this tutorial, you can send an email to support@bqool.com. Additionally, if you'd like to see more tutorials like this, you can follow our Blog and BQool's Facebook page.