The All New BQool Feedback Central Is Coming!

BQool's Feedback Central will soon roll out its latest innovative features with improved user interface on July 24th. Now managing and soliciting feedback with Feedback Central has never been so easy. Without further ado, let's take a look at some of the exciting new features in our upcoming Feedback Central update.
Feedback Analytics Dashboard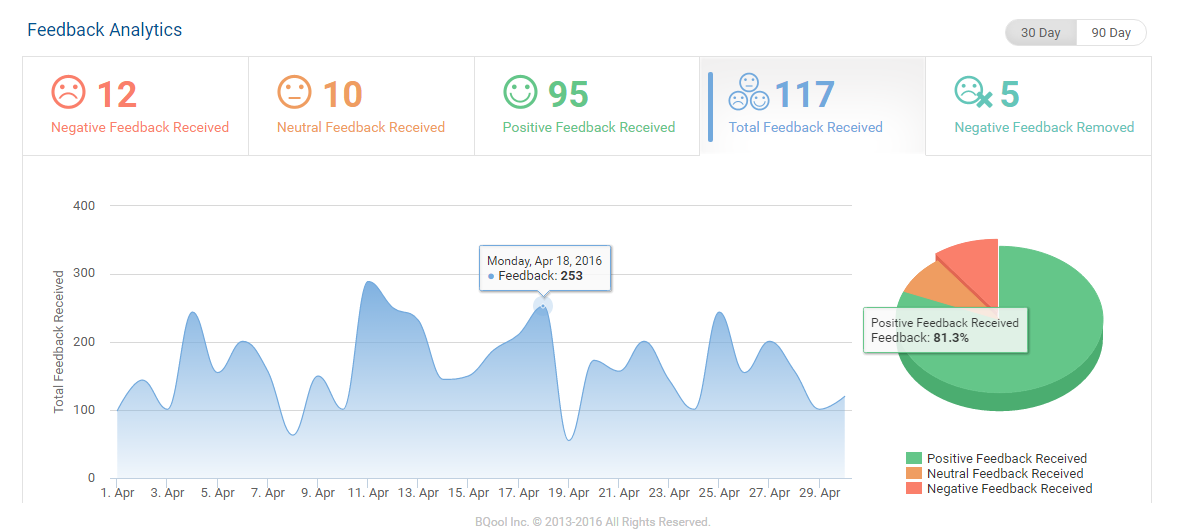 The latest Feedback Analytics Dashboard provides not only an accurate number of the total negative, neutral, and positive feedback received within the last 90 days, but also informative statistical graph and pie chart to help you visualize the data. In addition, the number of negative feedback that have been removed in the past 3 months can also be displayed on this amazing dashboard. With all the useful information available on the Dashboard, you can now experiment with different email marketing strategies to discover the best solution for maximizing your chance of getting positive feedback from customers.
Campaign Performance Dashboard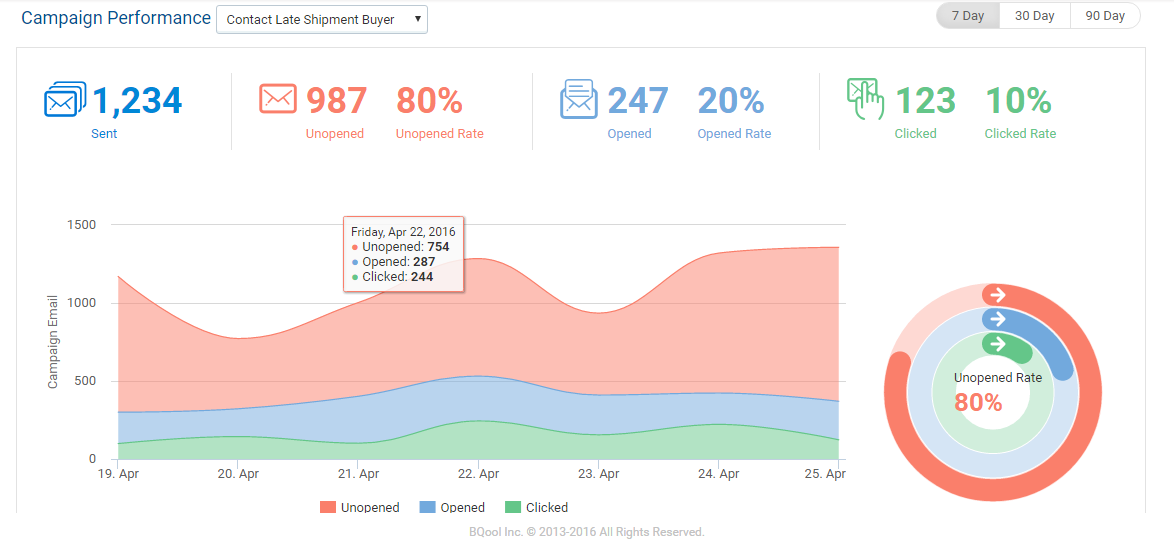 Have you ever wondered whether your email marketing campaign is effective or not? Worry no more! BQool's Campaign Performance Dashboard has got you covered. A comprehensive email report which tracks all your open and click rate of every email campaign for the past 90 days is just what you need to evaluate your current email campaign effectiveness. The data provided on this Dashboard enables you to make modifications on your email campaign to achieve higher email click and open rate. How neat!
Email Theme Gallery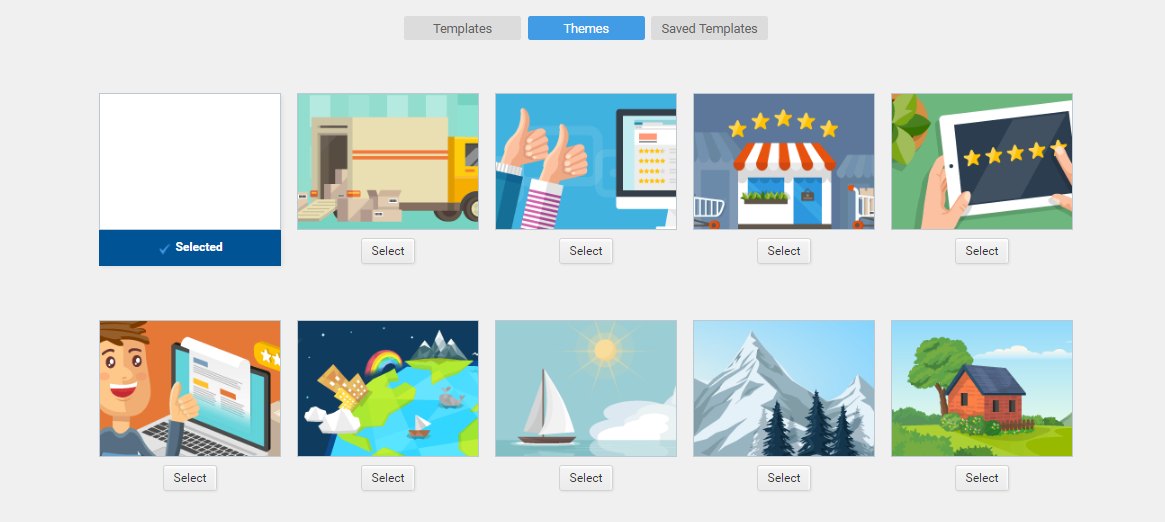 Are you still requesting customer feedback with plain boring text email and curious about why you have such a low success rate in getting back feedback from your buyer? Don't let the dull and lifeless email templates kill your odds of getting positive feedback. Feedback Central's upcoming email theme gallery will spice up your email templates to help you get the positive feedback you deserve! Our email marketing research shows that adding a theme or images to your emails can extend the time a customer spends on reading your email content. The more minutes a customer spends on reading your email, the more likely the person will leave a feedback. You can now choose an email background from our colorful theme gallery designed by BQool's professional artists to add to your email template in just one click. It's that simple!
New & Improved Email Template Editor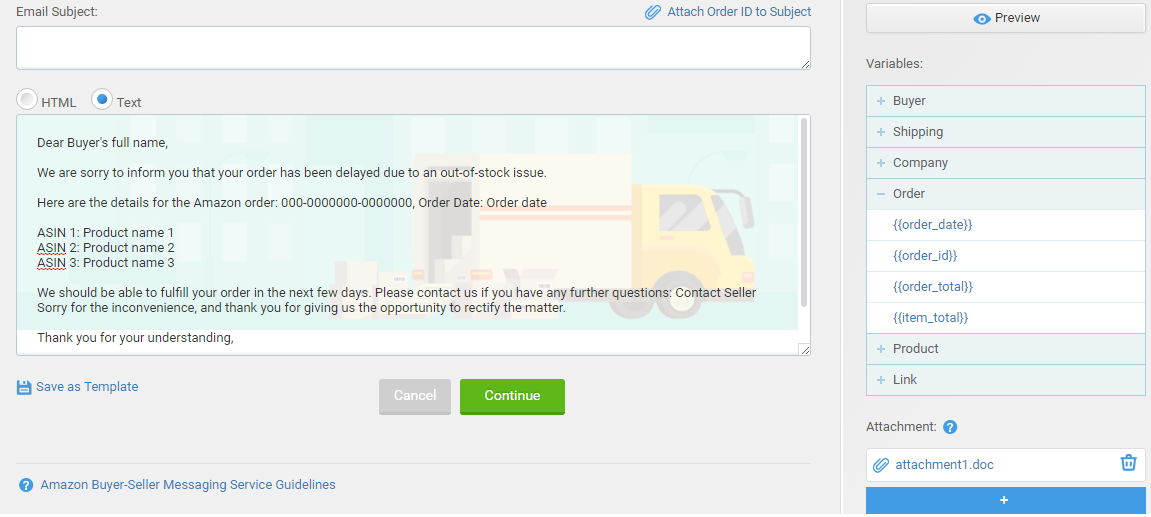 If you have prior experience using BQool Feedback Central's Automated Email Delivery System, you would be no stranger to our state-of-the-art Email Template Editor. BQool's Email Template Editor features numerous powerful email variables that can automatically generate correct information such as Order ID, Product Name, ASIN and even the feedback and review links taking customers straight to your store to leave positive feedback and review with the click of a button. BQool's Feedback Request email provides the easiest and most accessible way for buyers to leave their valuable feedback and review without the hassle of finding where and how to leave their comments. In this new update, BQool will include new pre-written templates that are tailored to various marketing and customer service scenarios. If you would like to create your own email content, Email Template Editor also fully supports template customization. But wait, there is more! Users can now insert product images as well as attaching files such as product manual to an email to provide more information about the order or product.