Affordable Plans
BQool's starting plans are just $25 for 1,000 repricing enabled listings and $50 for 5,000 repricing enabled listings. RepricerExpress plans start at £65 for 2,500 listings and £95 for 5,000.

Customizable Repricing Settings
BQool and RepricerExpress both offer advanced rule settings such as raising price while in the Buy Box, reprice based on competition type, set a repricing schedule, raise price if out of stock, and reprice by sub-condition.

Detailed Business Reports
BQool and RepricerExpress both offer detailed reports for improving repricing performance. In addition, BQool offers several unique reports such as Buy Box win percentage, estimated profit, and lowest price percentage for each listing.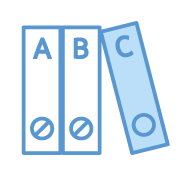 Feature-rich Repricing Management
BQool and RepricerExpress both offer listing data, filters, and automatic settings. However, BQool's flexible user interface allows for easy sorting, combining filters, and saving preferences to help sellers better manage their listings.

Helpful Customer Support and Community
At BQool we care deeply about the success of our customers. We offer friendly customer service and numerous resources including live webinars, and Facebook user group to ask questions and get advice from other sellers.